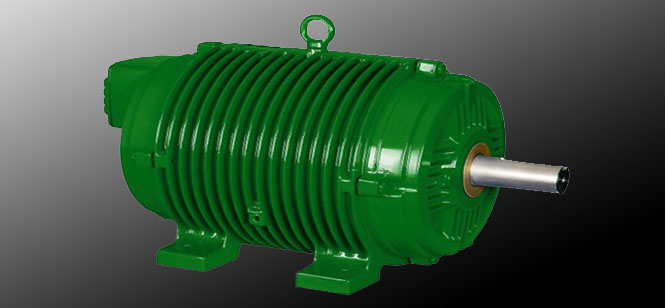 High voltage equipment supplied to Veracel offer a total sum of around 2,200 HP equivalent to 31.4 popular cars
Rolling steel is the production process used by steel mills to have steel ingots, or blocks processed and transformed into final product which will be then used by industries. Submitted to aggressive agents such as high temperatures, mechanical impacts and permanent contact with water,these machines need to count on high technology and high resistant components to withstand the tough working conditions to avoid unexpected stops and losses. These were the components that Gerdau was searching for its bar rolling mills to reduce the amount of undesired stops. And WEG came with the solution.
Most of the motors installed in the plant were quite old without offering proper features mainly for...
shaft sealing system allowing water penetrate into the bearings. For this Gerdau's steel mill which produces 12 thousand tons of rolled steel per month, an unexpected 2 hour-stop interruption in the production line, for example, means around 120 tons of rolled steel not produced.
To solve this problem, the existing motors have been replaced by new ones with modern technology, more reliable, assuring higher productivity, lower maintenance cost and supply availability. All new motor were designed based on Gerdau's requirements.
Specifically made for steel mills, the Roller Table motors were designed with oriented features to meet to the severe application in rolling mills and roller tables where they are in contact with corrosive agents, water, steam, dust, high temperatures, high number of start-ups and frequent rotation direction reversions, radial fins, IPW66 degree of protection with W3Seal sealing system for protection against ingress of water, among others.
Delivered in July and October of 2008, these Roller Table motors fully met Gerdau's expectations. The company is happy since the company no longer faces the previous production shut-down caused by electric motors.
---