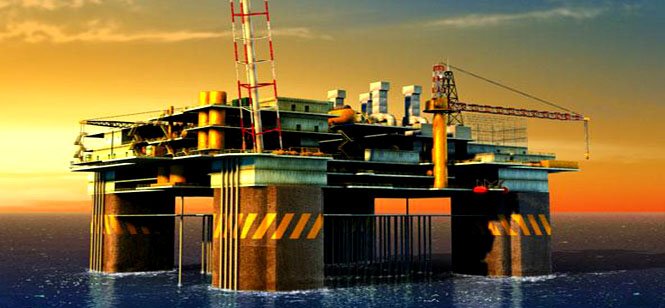 In addition to supplying generators, pump motors and compression modules - aside from 400 tons of paint for oil platforms P-51, 52, 53 and 54 - WEG equipment will now equip platform P-56.
Four 13.8 kV, 31.25 MW generators, already tested by WEG and released for operations by Petrobrás, are now on its way to the US where they will be assembled onto a single skid which will become the Turbine / Gearbox / Generator assembly of each generator unit. After skid assembly and performance of string tests under Petrobrás inspection, the generator module returns to Brazil for external structure assembly and only then they will be transported to the Petrobrás oil platform. P-56 stands on 1,700 meter deep waters at 124 km from the coast having a daily processing capability of 170 thousand barrels of liquid,
100 thousand barrels of 16º API crude oil, 6 million cubic meters of natural gas and pumping about 280 thousand barrels of water into the reservoir. The platform will operate connected to 22 wells, 11 of them producing oil and gas and 11 for water pumping. Weighing in at 50,000 tons, its height will be 125 meters and its width 110 meters.
The builders of P-51, the first semi-submersible platform built in Brazil, were hired again for constructing P-56, since the project is the same. It will allow for the production of the Marlim Sul oilfield. The construction will be carried out exclusively on Brazilian territory, including engineering, supply, construction and assembly services of the platform, in accordance with the nationalization policy defended by the Brazilian President Lula, in order to stimulate the national industry.
---