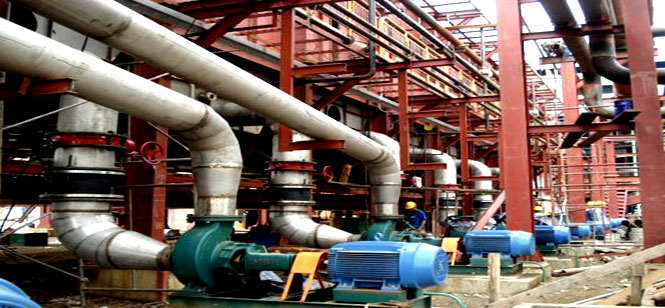 Responsible for 33% of the sugar produced in the country, Ingenio Valdez will from now operate with a completely automatized extraction process. Besides increasing the processing capacity, the company will save more energy and inputs.
With its 126 years of history and a total area of 14 thousand hectares of sugarcane plantations, Compañia Azucarera Valdez, better known as Ingenio Valdez, goes through a process of modernization. By June this year, the mill will have a complete WEG Automation solution and will practically double its production which is currently nine thousand tons of sugar per day. Located in the city of Milagro, in Ecuador, the mill has a 33% share of the sugar market of the country and currently employs over three thousand people.
Diffuser replaces traditional crusher
A single control room with networks distributed across the field will collect data and digital processes within the mill. That's how it will be at the Ingenio Valdez with the installation of the WEG MCC panels (Motor Control Centers) responsible for the control strategies of the Uni-Systems technology diffuser which replaces the traditional crusher. The diffuser is a modern sugarcane processing equipment and with the support of WEG's automation solution it'll process up to 14 thousand tons/day as opposed to the nine thousand tons processed by the deactivated three-roll crushers. Automation also results in saving energy and inputs. According to Marcos Mesquita, WEG specialist in Sugar and Ethanol Processes, this solution represents the opening of a new market focused on companies which specialize in the exclusive production of sugar. "The control of the diffuser included in this WEG Automation solution is closely connected to the quality of the juice extracted from the sugarcane and the efficiency of the cane preparation developed under strict control standards", he says. "This project will allow a better control of all the variables of the electric processes of extraction. It is a large step forward for Ingenio Valdez", points out Edgar Sandoval, Industrial Director of Ingenio Valdez.
---