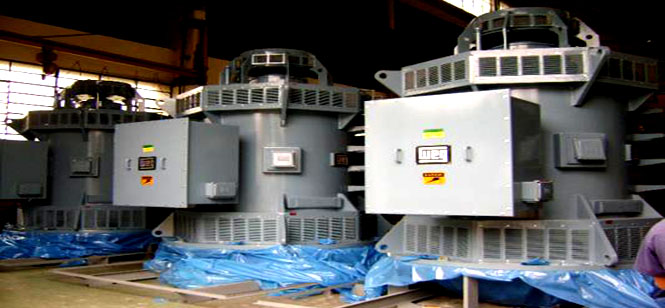 India is getting ready to receive another 64 large sized motors from WEG. Supplying is part of the second stage of the HNSS irrigation project that will bring benefits to more than 80 million people.
To solve the situation of lack of water in India, the government of the country invests in infra-structure and irrigation projects in association with the World Bank. The goal is to take water from the Krishna and Godavari rivers to irrigate lands mainly in the state of Andhra Pradesh which are, nowadays, arid.
WEG is present in these projects supplying large sized Synchronous vertical motors for application in high capacity pumps for Kirloskar Brothers Limited (KBL), the largest manufacturer of hydraulic pumps in India.
For the HNSS project alone, WEG has already supplied 32 high voltage motors with excitation panels and brake systems since the beginning of the project in April of 2007.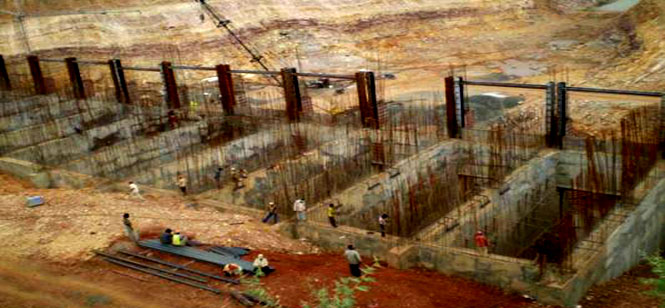 Now, in the second stage of the project, WEG is getting ready to send to India until November of this year, a package similar to the first but with double the amount in equipment: 64 large sized motors also with excitation panels and brake systems which totalizes over 2,000 tons in equipment.
The HNSS project, considered one of the world's largest, will allow the irrigation of 2.5 thousand km2 of land (equivalent to 170 thousand soccer fields). More than 80 million people will be directly benefited.
From the beginning of the irrigation projects in India until November of 2009, WEG intends to add up approximately 100 million dollars in invoicing with the installation of about 160 motors of 2,300 to 16,000HP all over the state territory. It's the largest supply made to the country and one of the largest packages ever negotiated by WEG.
---